Upcoming Events
Educational, informative programs designed to prevent problems and improve the quality of the University experience are presented on a regular basis to Faculty, Staff and Students.
For upcoming events, see the Counseling Center Facebook page.
Faculty and Staff, watch for opportunities Inside Missouri State.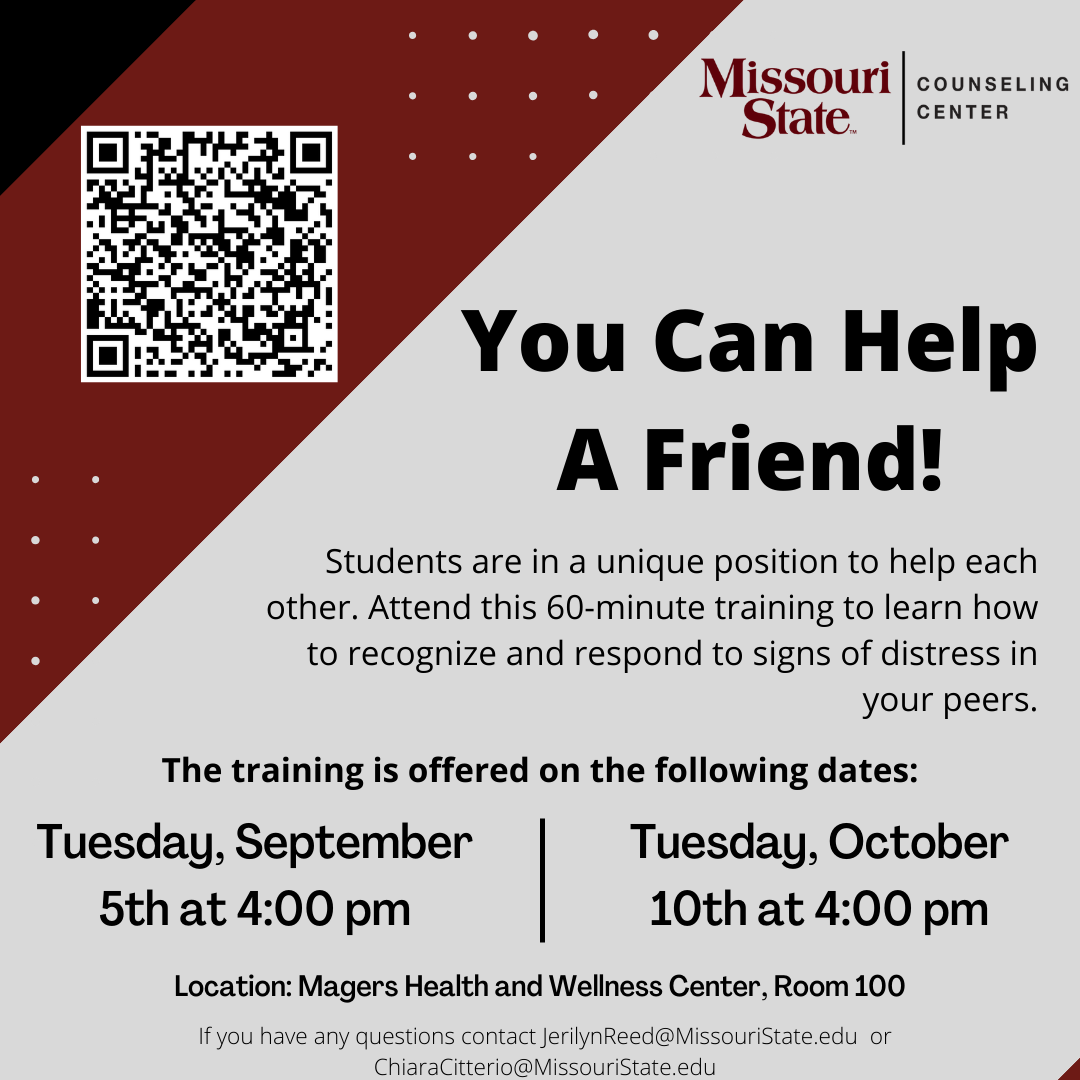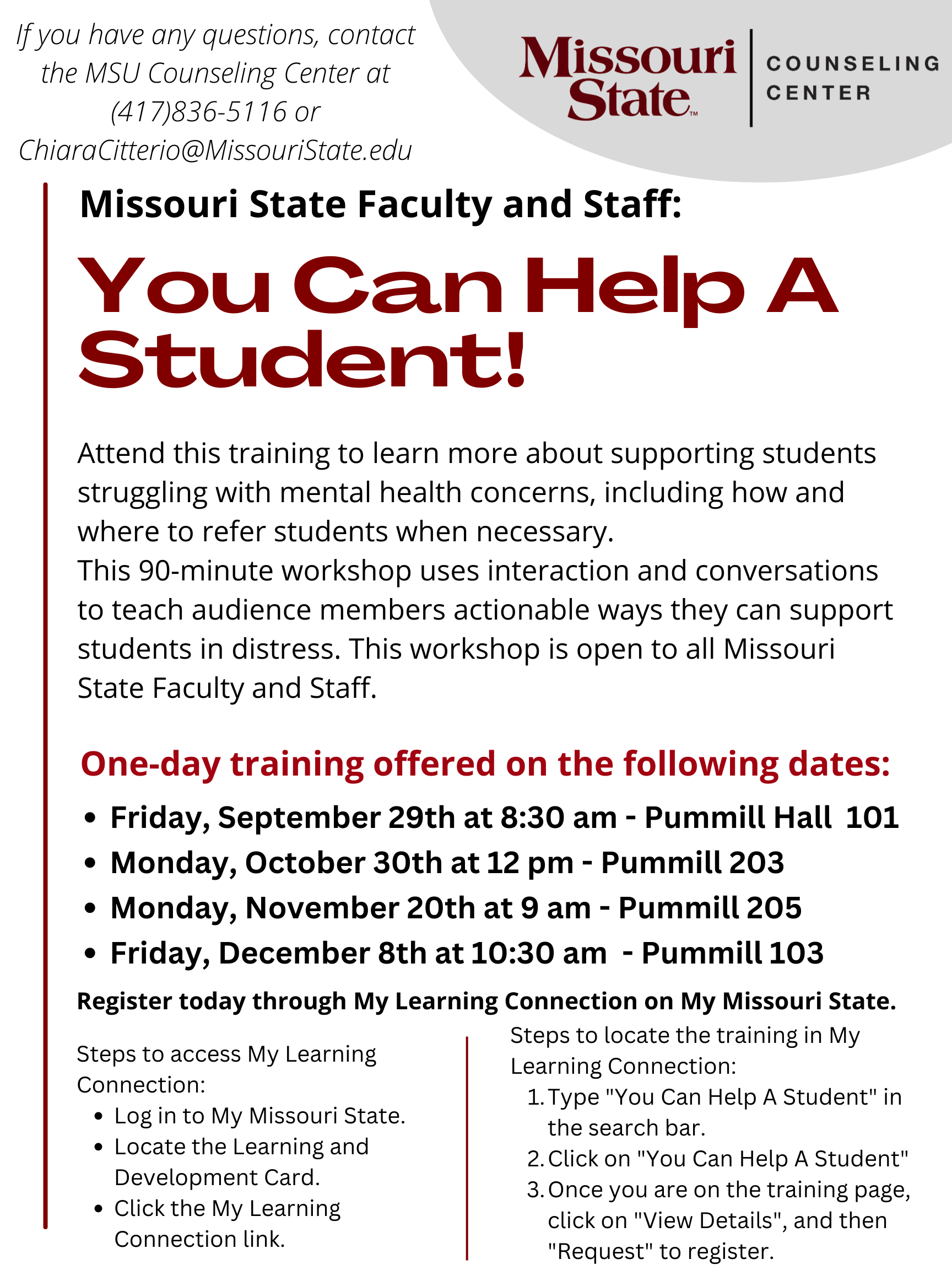 Upcoming events
Loading Calendar. . .